Are you ready to take the next step in your DIY education? Do you want to learn how the pros approach natural garden design? Or how to increase artful, purposeful ecosystem function in your landscape that's attractive to both wildlife and people?


There are four components:


4 video classes
|
5 pocket guides
|
create your blueprint
|
critique from Benjamin
This series starts with 4 video lectures that help you learn the practical basics to natural garden design using native plants. They include:
Starting Your Native Plant Garden
An incredible diversity of resources to help you research and choose native plants for your landscape, how to prep the area, how to appeal to neighbors and wildlife, then a step by step plan designing a sustainable garden bed. (65 minutes)
Fundamentals of Garden Layers
In this section discover how to read natural plant communities and what lessons to bring home, how to use layers of succession (seasonal and year by year) to increase ecosystem function and decrease management (like weed control), and explore some of the plant options to fill niches in each layer for max aesthetic appeal and climate resilience. (55 minutes)
Introduction to Matrix Design
Suited especially for those new to natural design, learn how to lay out plants in a matrix style to create an artful meadow landscape with year-round habitat that requires less maintenance. (50 min)
Designing With Common Nursery Plants
Learn which species work best together and how to use plant behavior as a design guide. A perfect introduction for those new to resilient design where we let plants lead management -- within reason. (50 min)

This workshop series is designed for both the novice and intermediate gardener, from home owners to property managers to new design firms. There's no pressure. We recommend watching the videos in the above order and then working on the garden plan (which involves research).


Augmenting the video lectures are 5 handy pocket guides that provide go-to information in an easy format:
How and Where to Find Native Plants
How to Garden with Plugs
Using Plant Sociability for Less Work
How to Avoid Weed Inspectors
Working with an HOA
After consulting the videos and pocket guides, it's time to try your hand at creating a sample garden plan. Instructions and a base plot are included to help you apply all that you've learned. You're now a garden designer! We suggest giving yourself two weeks to complete the plan using pen and pencil or online / app drawing software.
Once you have a plan designed and developed, contact Benjamin and you'll receive a complimentary 1 page critique of the layout. This will help you hone your skills so you can transfer them to other parts of your landscape, empowering you to garden with nature and not against it -- like a pro.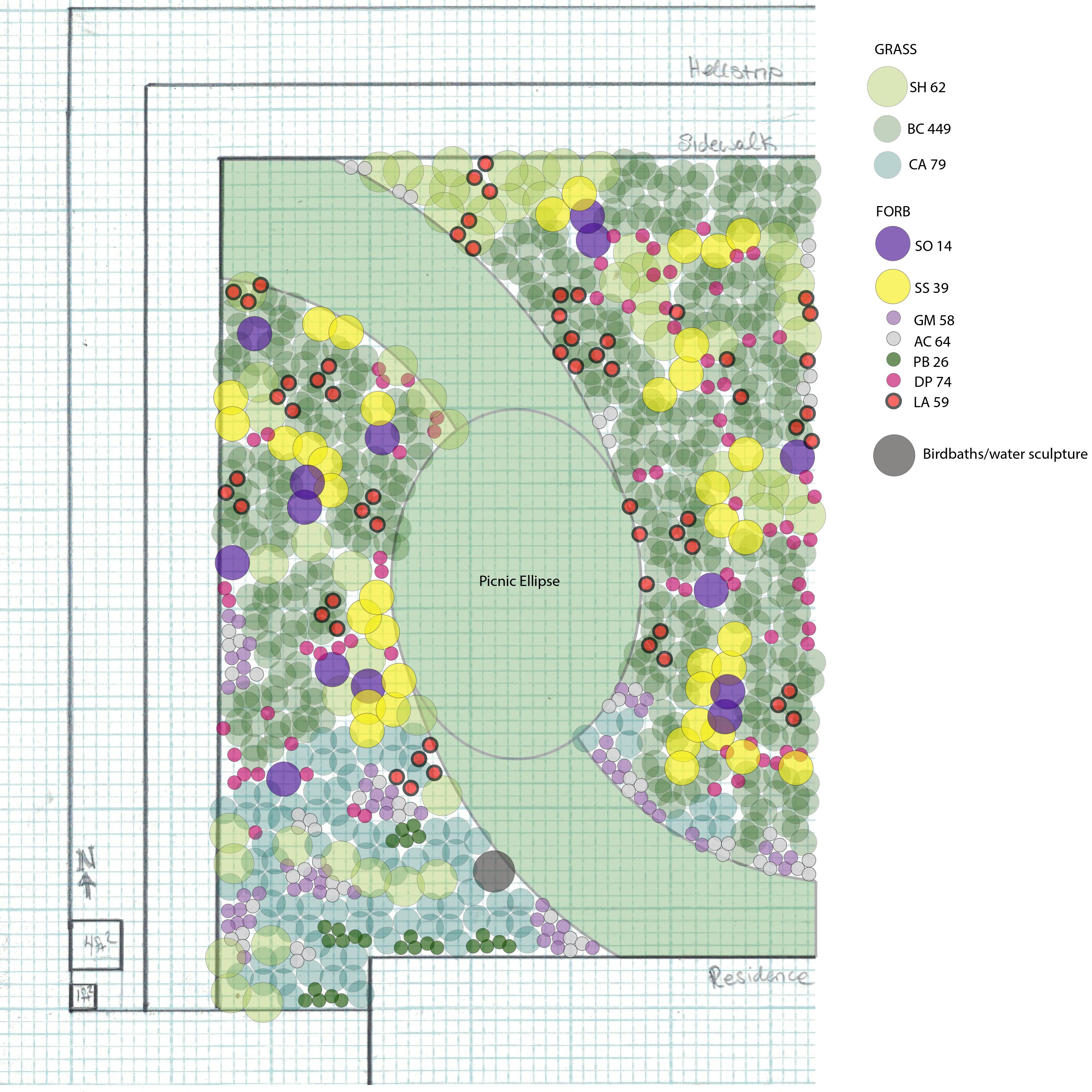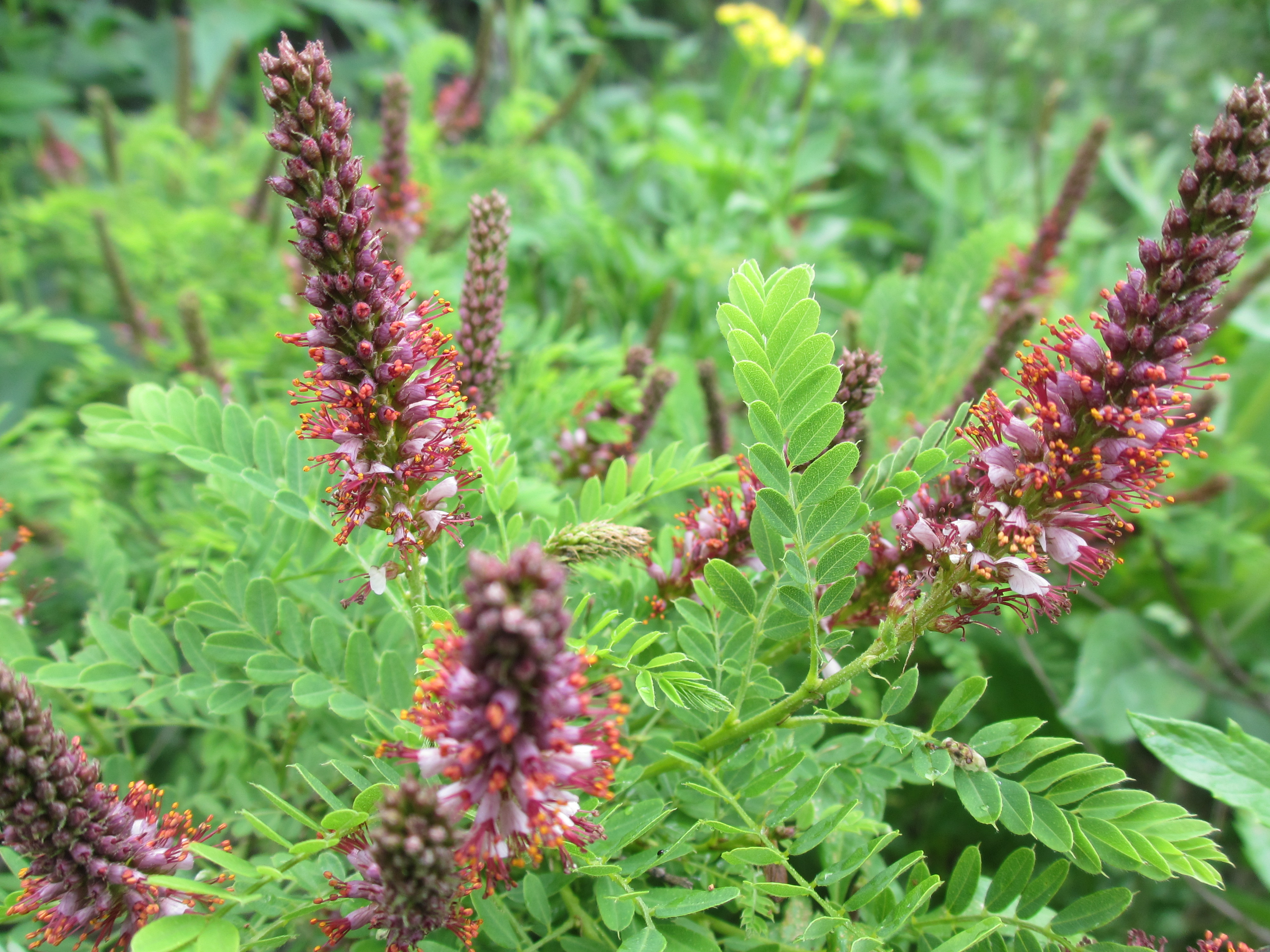 Learn how to research plants with trusted resources for your ecoeregion, what characteristics to be mindful of, how to match plants to your site analysis, and where to procure those native plants.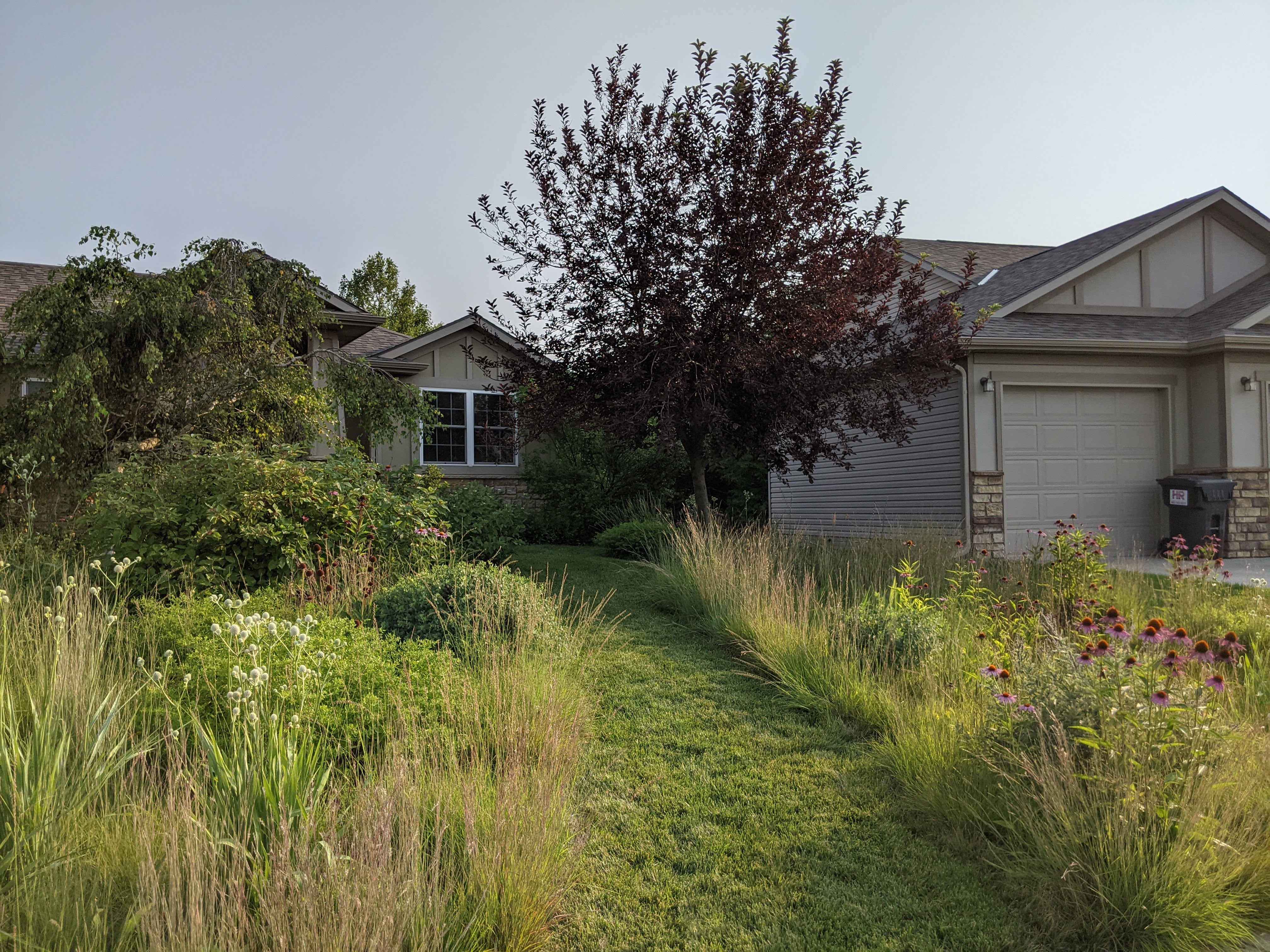 Understand concepts like plant community, succession, matrix, and dynamic stability as you create a climate-resilient, weed-free, low-maintenance garden for wildlife and people.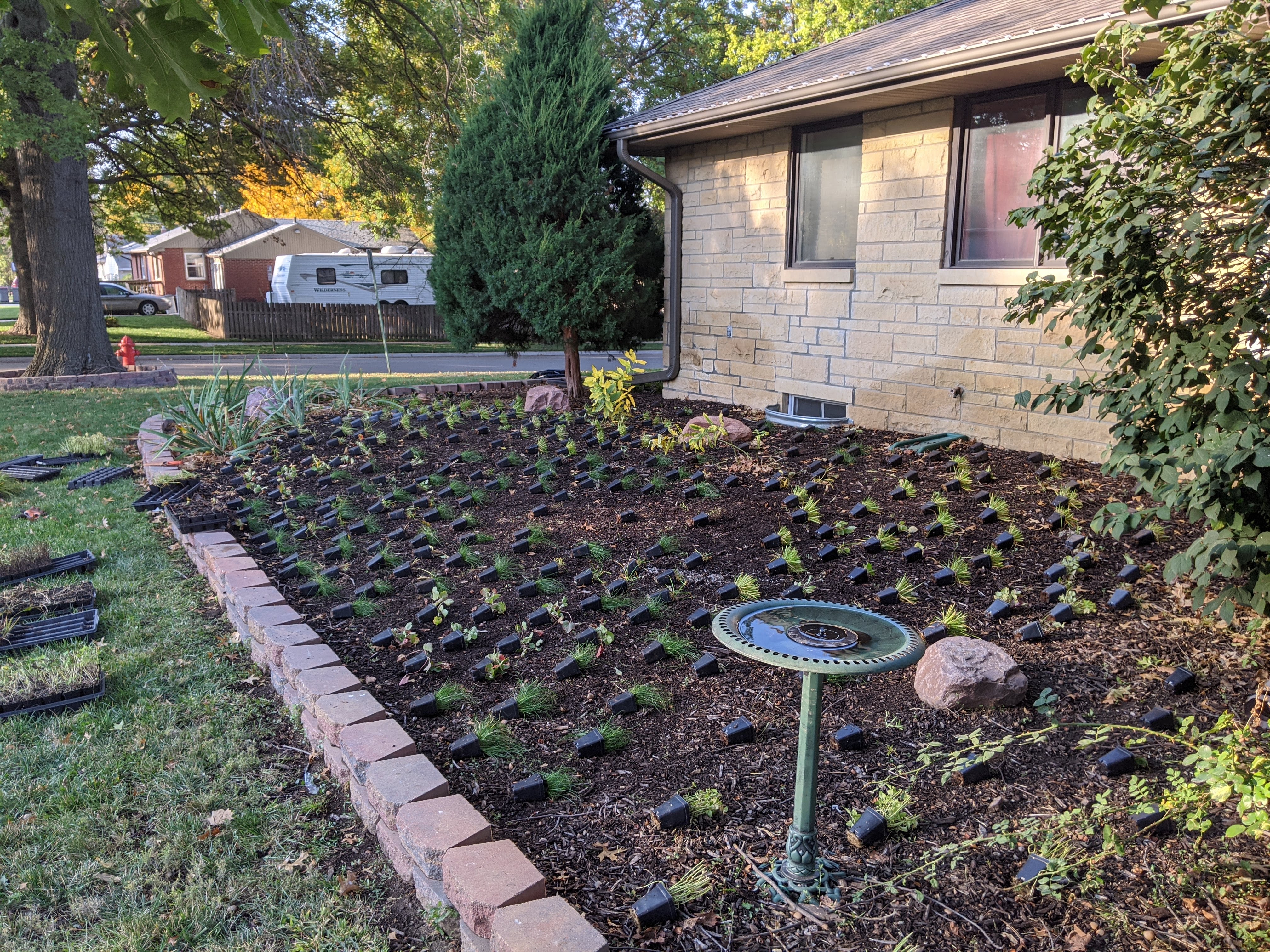 Put your new knowledge to the test as you edit, design, and lay out your own garden plan based on specific, process-oriented parameters that will empower you with confidence.



let the plants guide your design and management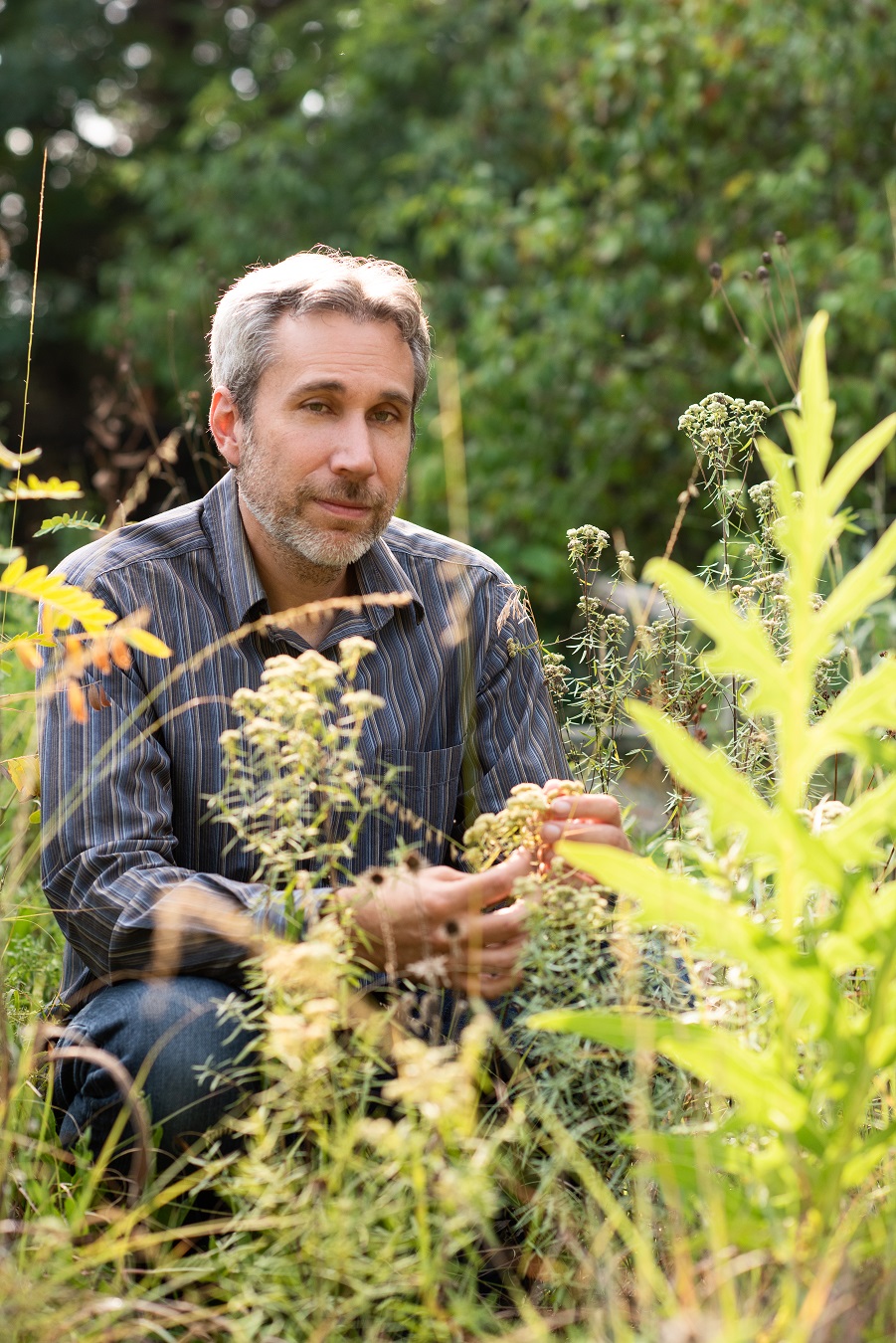 Renowned author, urban meadow designer, and environmental activist, Benjamin fosters passion for ecological justice among all species through rewilding and reconciliation ecology. His work has appeared in The American Gardener, Dwell, Fine Gardening, The Guardian, Horticulture, Midwest Living, and the Wall Street Journal. Author of the radical A NEW GARDEN ETHIC and the empowering PRAIRIE UP, Benjamin is a native of Oklahoma, raised in Minnesota, and lives in Nebraska. He has graduate degrees from The Ohio State University and the University of Nebraska.
Benjamin prefers the color green; it's better than blue and yellow put together.


-------------------------
Frequently Asked Questions
What region is this best suited for?
Most if not all. This workshop is about learning concepts -- such as how to research plants for a design, how to assemble regional native plant communities based on site variables, sustainable management practices, and more. While plants discussed may not be native to you, that's not the point as they are examples to illustrate fundamental concepts and to get you thinking holistically with confidence.


I'm not a pro, does that matter? What if my garden plan doesn't look good?
Few garden plans "look good," especially first drafts and particularly when one is new to layered plant communities that are based on succession. Don't worry! The goal here is to learn, to challenge yourself, and to grow with the plants. This is a judgement free workshop that gives you room to grow (more puns!).


Can I get a refund if I'm unhappy with my purchase?
All sales are final. We are confident in the value proposition. :)


My bundle includes a garden plan critique. How do I get that from Benjamin?
Upon completion of your plan, please contact Benjamin via the Monarch Gardens LLC website. Include the plan in your email as a JPEG or PDF, along with any pertinent information you wish him to know about the design and your process. Benjamin may contact you with questions to clarify any issues.

Bundle Contents
Showcase courses, digital downloads and coaching in your Bundle.