Need a Jumpstart?
Whether you're a newbie with no idea where to begin, or a seasoned veteran looking to go in a new direction, together we will create a native plant landscape that welcomes nature into our lives.
After all, gardens are so much more than decoration.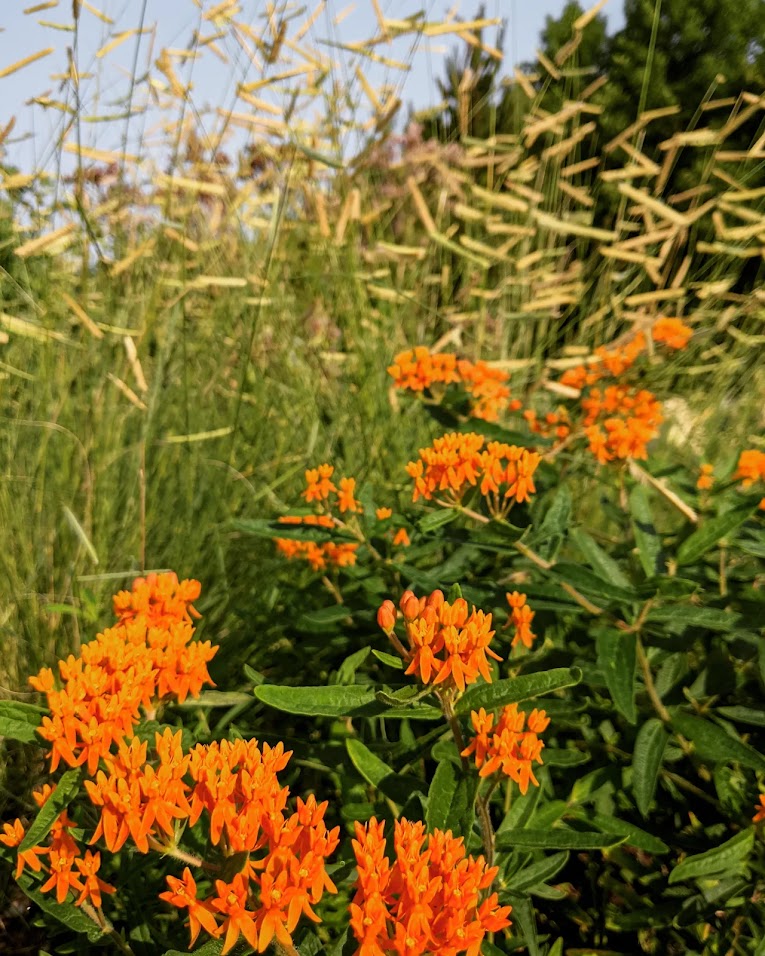 Detailed plant list with horticultural information, including wildlife support.
Plant counts and sourcing suggestions (or seeding rates as needed).
Plant arrangement numbers for massing, drifting, and creating green mulch.
Prep, install, and management guide tailored to your site and goals.
45 minute Zoom conversation to go over details and ask questions.
Complimentary 1-year access to our specialized online community, Prairie Up.
A reduced fee compared to what we charge local clients.
Additional Add-Ons Can Include
A second Zoom conversation ($100)
Rough planting plan (cost varies)
It's As Easy As 1-2-3!
1
Purchase the consultation
2
We'll send you a link to upload image files and answers to a questionnaire
3
In 7-10 days after upload, you'll have a custom portfolio at which time we'll set up a Zoom meeting and grant you access to Prairie Up.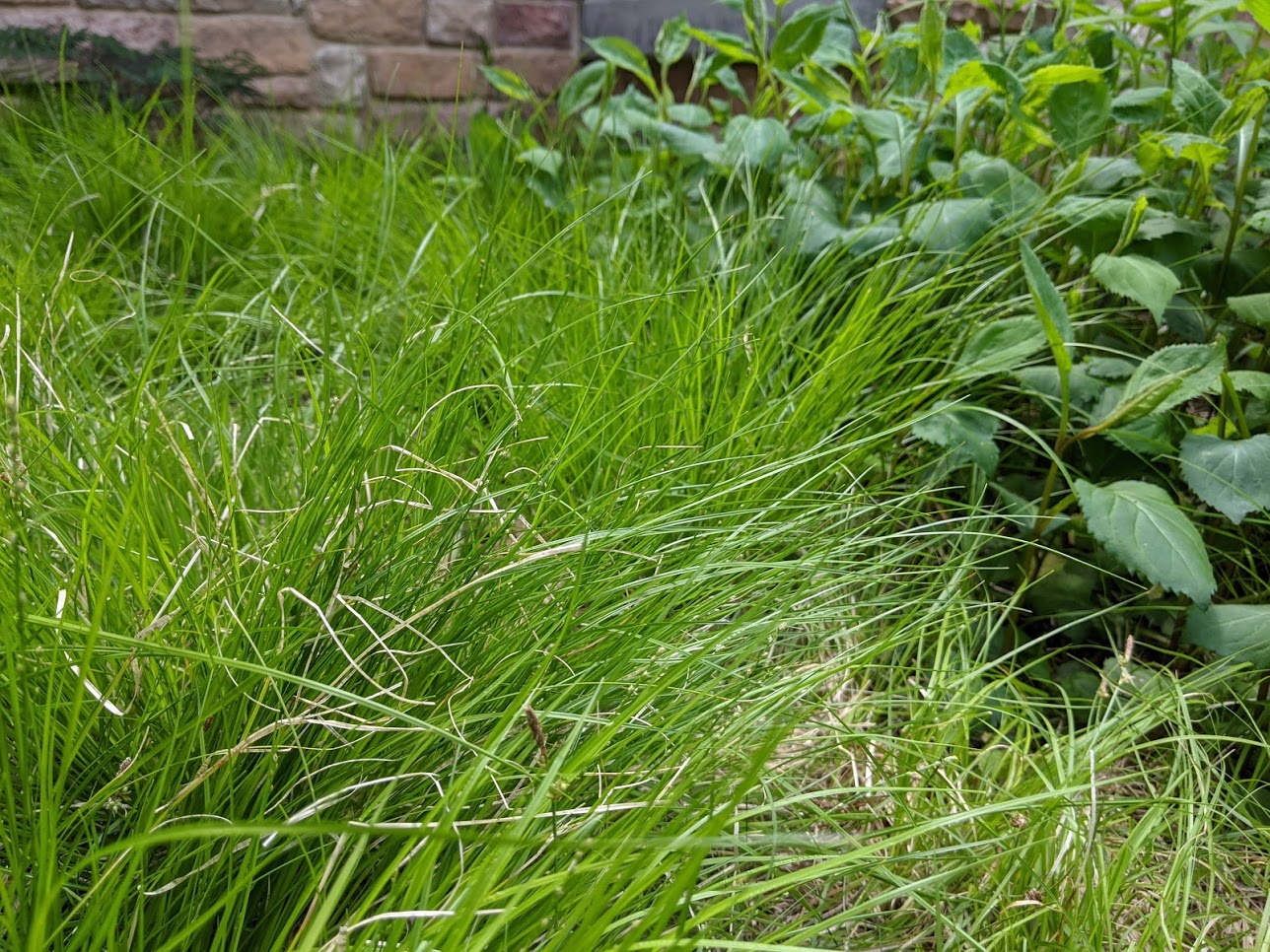 Green Mulch
Nature doesn't spread wood mulch every year, instead, it employs layers. We'll learn how to use sedge and grass as a low-maintenance, sustainable, weed-fighting green mulch.
__________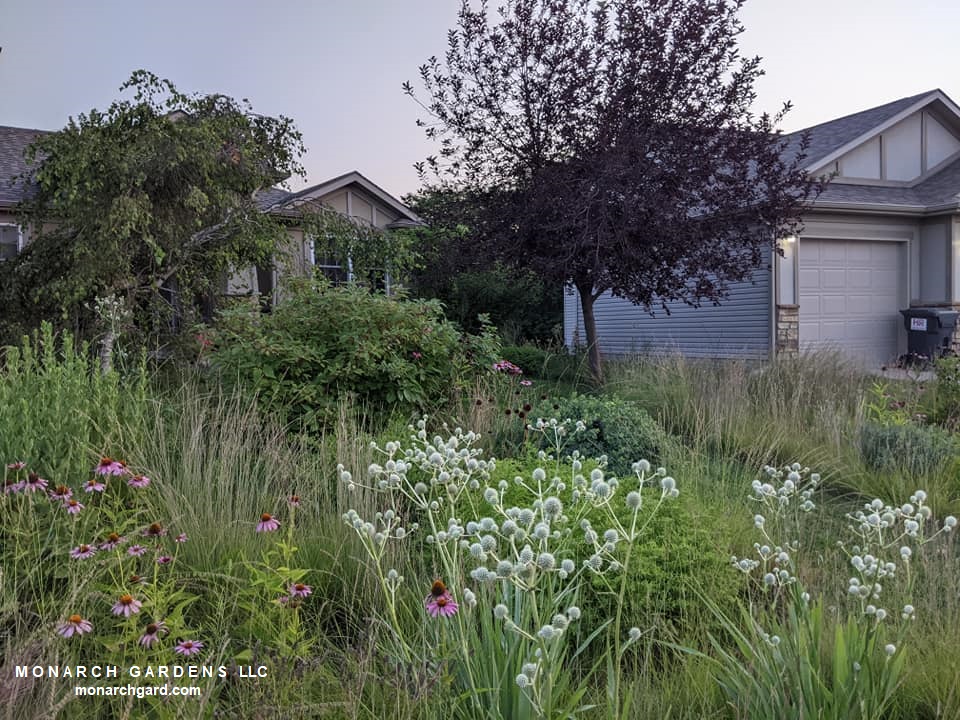 Massing
A simple strategy to show design intention to neighbors, and provide a larger beacon to pollinators, is massing and drifting. So think 3, 7, 15 of a kind.
__________
Winter Interest
Design and ecosystem function doesn't end in autumn. Your garden will feature plants that look good in winter -- via seed heads, texture, and structure -- while providing resources for wildlife.
__________
__________
Stop Floundering
Books. Websites. Symposiums. Apps. Where do you begin? What's trustworthy?
We'll take the guesswork and copious research out of the equation for you. With years of experience and the technical resources at hand, we'll find the best answers for you quickly -- solutions that work for your style, time, budget, and ecosystem.
There's too much to learn on your own. Let's garden together!
__________
Frequently Asked Questions
What do I do after purchase? How do I send images and fill out the questionnaire?
Once you are enrolled we will send you a link to a Google Drive folder (don't worry, you don't have to have a Google account). You will then upload images and answers to the below questionnaire.
Questionnaire
Address
Square footage (you can also take a Google Map image then draw a rough outline to send via email with your photos)
Photos of the space from multiple angles and distances.
Budget range
Timeline (install asap, spring, summer, fall, etc)
Management style (hands off, occasional fidgeting, hands on)
Aesthetic style (wild and messy, designed / organized wild, formal / traditional)
Soil type (clay, clay-loam, loam, sandy-loam, sandy-gravel, etc)
Sunlight (daily amount and exposure N, S, W, E)
Drainage (slope, depression, etc)
List of nearby vegetation, or vegetation in current bed area you'd like to keep (please use scientific names if possible)
Do you have any concerns about height or width of plants?
Do you have any concerns about weed pressure? If so, what weed species do you currently have issues with? Please explain those issues.
Do you have any concerns about specific neighbors interacting with your space, or a history of issues with planting enforcement from the city or an HOA? Please be specific.
Who is this service best for?
Those making a fresh start or clean slate in an area of their landscape, or those cleaning out an older bed and leaving only a few plants. From lawn conversion to border makeover, from foundation beds to an acreage.
What geographic regions do you work with?
The plants and ecoregions we know best are from from the Rocky Mountain front range to the east coast (excluding Florida). Therefore, we do not recommend this service for gardeners in the southwest, west, or Pacific northwest.
Can you help me with a difficult site?
Shade. Sun. Dry. Wet. We've got ideas that will work for you.
What is the turn-around time?
Please give us 7-10 days once we've finalized all of your information and clarified any additional issues (this includes your filling out the questionnaire and sending along photos).
How do I schedule my Zoom appointment?
Once we receive your information we will begin working on your tailored portfolio. If we have any questions we'll reach out to you. Please give us 7-10 days, at which time we will contact you to arrange a time for your Zoom chat.
Can I purchase coaching more than once?
Absolutely! If you find yourself in need of coaching more than once, simply purchase the consultation again. If you'd like to have another 45 minute Zoom conversation, we can also arrange that for an additional fee ($100).


I'd like an actual landscape plan for the plantings -- do you offer that?
Yes we do. The fee is based on size and scope and will be a rough plan (not CAD). If we feel you'd be better suited to work with someone else, we will refer you to a local designer.
Can I get a refund if I'm unhappy with my purchase?
If you are unsatisfied with your consultation for any reason we will work in good faith to address the issue, but please note that all sales are final.